All Courses
Homoeopathy Coaching
Crack UPSC, AIAPGET, OPSC HMO & other State PSCs etc
DO NOT WASTE YOUR VALUABLE  TIME. PREPARE YOURSELF FOR UPCOMING EXAMS..JOIN OUR OFFLINE CLASSES  & INTERACT WITH SUCCESSFUL CANDIDATES.
CLASSES HELD ONLY ON SUNDAY 9AM -5PM.
Those who love to learn in a real environment with real interactions between teacher and students will definitely (highly) benefitted from our offline classes that are being held every Sunday from 9am to 5pm in Bhubaneswar, Odisha.
Our classes are designed by renowned teachers who are experts in respective field. The course structure is solely aimed at preparing students for the ever challenging medical examinations in India such as AIAPGET, OPSC HMO like State PSCs, UPSC and other (homoeopathic) medical entrances.
The classroom sessions normally run through Jan to August every year. The classes are taken by very inspiring and talented teachers from Kolkata and New Delhi besides other parts of the country. 
    Follow step by step guide to achieve the Goal of your life!
It's not possible every time for those who are not living around our base coaching centre to attend offline classes. Now online coaching classes are on the rise like never before (thanks to the outbreak of COVID 19).
Our online classes are designed for those who are living in different places of the country (or abroad) and may find it difficult to join the offline classes.
A complete review and test series for AIAPGET
Online Recorded Video classes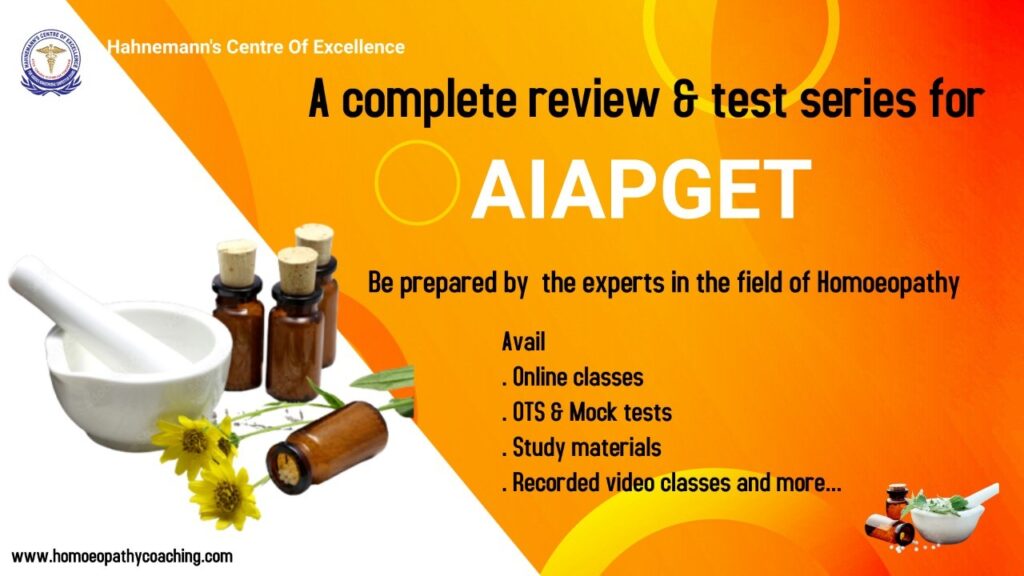 Salient Features of the course:
 AIAPGET  Special Classes  INR 12,000*
Complete Review & Tests
Access Recorded Videos anytime
OTS & Mock Test series
Get study materials
No cost EMI available
The best part of our homoeopathy online recorded video classes 2023 is:
Save your precious time and effort by availing the best ever coaching module from the comfort of your room.
Learn from the subject experts without venturing out of your home.
Get subject wise recorded videos of online classes.
Help yourself prepare for the entrances by taking part in "preparatory online test" every week.
 Join ongoing/next online classes now. To take admission
Contact us
.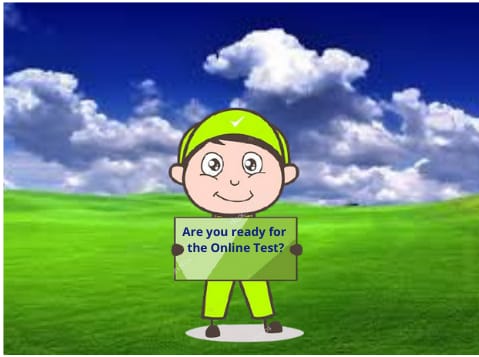 Homoeopathy Online test Series
(AIAPGET -Mock Test)
Test yourself before you compete with your peers from the length and breadth of the country.
JOIN OUR HOMOEOPATHY ONLINE TEST SERIES TODAY and PREPARE YOURSELF FOR AIAPGT, UPSC, OPSC HMO like STATE PSC EXAMS. OUR ONLINE MOCK TEST SERIES IS PREPARED BY THE EXPERT FACULTIES. GET YOUR STUDY MATERIALS FOR EVERY SUBJECTS ( OPSC HMO & AIAPGET BASED).TEST STARTS FROM 31st October 2021 EVERY SATURDAY & SUNDAY.
Click here to Take the Online Test Now!
Familiarize yourself with the UPSC & AIAPGET pattern well before you appear for it with HCE's online test series. The test series is designed to help students assess their preparedness well before the big test so that they can have enough time to improve their exam preparations with our highly effective test module that is prepared by the best prominent faculties.
The best part of our homoeopathy online test series 2023 is:
Best thing to happen to the students who are indoor since the outbreak of COVID-19 as the test series is accessible round the year.
This brings the best opportunity for students to participate the online tests in order to help them self-assess their preparedness for the main entrance. 
Subject-wise online test will be conducted every Sunday.
Upon completion of the online test, the result will be displayed immediately.
The questions structure is prepared by the experts by keeping AIAPGET, State PSCs, UPSC and other (homoeopathic) medical entrances in mind.