How to set goal to crack homoeopathic competitive exams.
A Homeopathic Infographics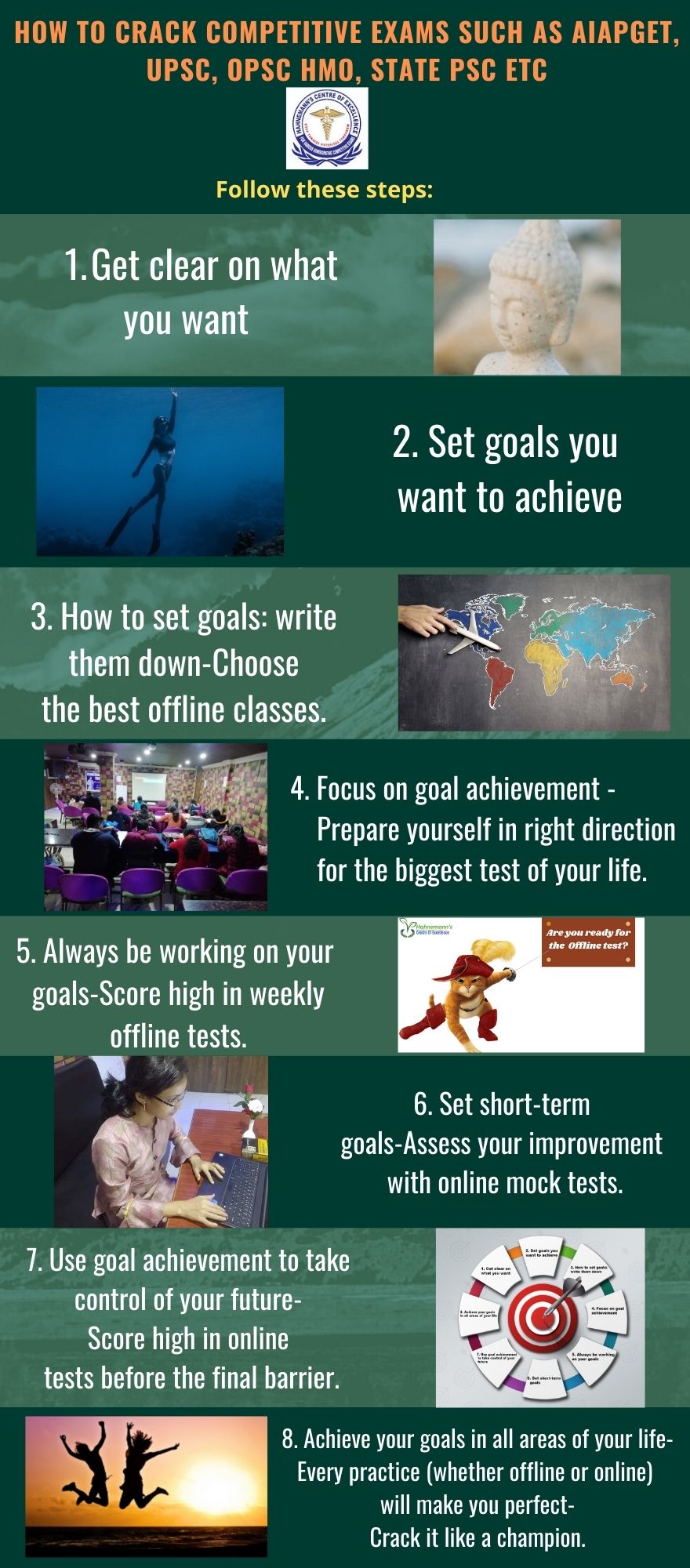 Although hard work pays, without proper guidance, support, quality teaching, constant student- teacher interaction and exclusive preparation you cannot succeed. But thanks to HCE for helping me qualify for PGT with their unique teaching approach. I am really thankful to this academy.
Initially I was hesitant to join Hahnemann's centre of excellence as it is new and I didn't know much more about the faculty members, their coaching culture, support staff and other facilities. But to my surprise, I got thrilled from the very first day with the in-depth teaching style of their faculties. I can now say without doubt that my AIAPGET and UPSC preparation is going in the correct direction. I am very happy to get such a quality education from this academy.
The quality of coaching, highly dedicated faculties, personalized training module, perfect guidance and much needed motivation are some of the attributes that I want to say about HCE. If I am much more confident now to crack the entrance then it's mostly because of the quality coaching and motivation of HCE's faculty members. Thank you HCE for your genuine effort.
I am surprised to witness such an engaging learning. The faculties are superb so is their method of teaching. Earlier I was nervous and thinking how to inspire myself, but now I am much more confident that yes, I can make it. I feel that the entire coaching module is well designed and my preparation is going from strong to stronger every passing class. Thank you HCE for your phenomenal support and guidance.