AIM AND OBJECTIVES OF HAHNEMANN's CENTRE OF EXCELLENCE
The pattern of Homoeopathic education is changing and growing exponentially with time. Post-graduation in Homoeopathy (MD) has now become a paramount concern for most of the undergraduate students. But, the preparation for entrance examination needs a critical guidance and time management. Very less percentage of seats are present in government colleges, which makes the competition tough. However, there was a need of establishing a high quality coaching centre where students can learn the skills of securing good position in competitive exams like MD entrance, OPSC, UPSC etc. especially in states like Odisha. We are now ready with highly equipped class room and qualified faculties from various parts of the country to share their knowledge with the students.
The objectives of our centre are as follows:
1. To make students familiar with important bricks of the competitive exam preparation.
2. To provide high quality concept building classes through a comprehensive and lucid
subject distribution.
3. To provide all the important study materials for online AIAPGET coaching.
4. To take students through regular examinations.
5. To create knowledge equity engagement between all the students.
6. To build confidence to face any competitive exams.
With these important steps all the efforts will be made for all the students irrespective of their
baseline knowledge.
Marg-darshak, Our Guide
Dr. Sagarika Mishra
BHMS, MD ( HOM.), HMO, Govt. of Odisha
She is a Homoeopathic Medical Officer in Government of Odisha. Apart from rendering her professional duties, she has been involving in and dedicating her spare time in nurturing & mentoring fellow aspirants who are preparing themselves for AIAPGET, UPSC, OPSC HMO and other state PSCs besides organizing free health camps in remote areas of her state where poors are marooned from quality heath care facilities. Her valuable clinical advice to patients also telecasted on television channels.

Her valuable subject-wise tips on homoeopathic entrance exams has been benefitting many aspirants for which she never charged a single penny.

Her self-less approach is undoubtedly praise-worthy as it is helping students/aspirants realize their dream and poors, at the same time also get free clinical advice and tretment.
Our Mentor 
Dr. Abhijit Dutta  
BHMS, (Hons., Gold Medalist), MD (Hom.), PDMJ, CMHGAP
His accomplishments are:
Doctor at West Bengal University of Health Sciences. Contributing editor & member at International Society for Traumatic Stress Studies (ISTSS). Research Scientist & Evidence Consultant at Sanjiban Hospital. Member at Medical Journalists' Association, UK. Member at American Society of Clinical Oncology. Member at International Association for the Study of Pain (IASP).

He has completed MD PGT at NIH. Studied Medical Statistics at Stanford Medicine. Studied Mental Health at NIMHANS. Studied Astronomy at Birla Institute of Fundamental Research, Astronomy Sect. Studied Medical Science at West Bengal University of Health Sciences. Studied Medicine at M.B.H govt. Medical College and hospital.

He is also invited to many national and international forums as a guest speaker/trainer on different topics of Homoeopathy such as "How to write Case Reports in Homeopathy" etc.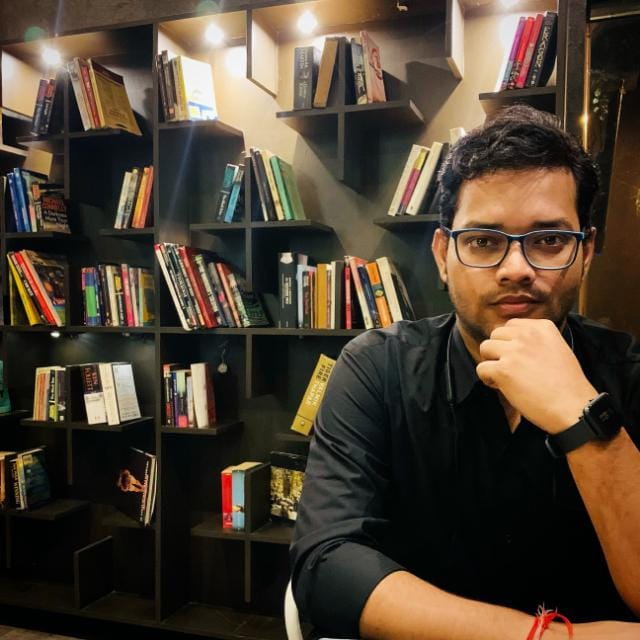 Mentor
Dr. Ambika Prasad Mishra
B.H.M.S(Hons.), MD (Hom.), PGT in Dept. Of Materia Medica in Dr ACHMC & H.

 
About him
He better knows how to crack AIAPGET as he did so with aplomb. He certainly knows what it takes to be successful in any Homoeopathy entance tests.

He is a GenX homoeopath who is treated as a well-versed scholar on topics and subjects of AIAPGET, UPSC & OPSC HMO like PSCs pattern. His thorough knowledge of latest & previous years Q/A modules has made him apart from his contemporaries.  

Being a self-less brigade of Homoeopathy fraternity, he is helping aspirants who are preparing for homoeopathic entrance tests with his sea of knowledge and experience only to make them crack Homoeopathy competitive exams.  
Convener
Dr. Manisha Smitahasya 
BHMS( Hons., Gold Medalist)
About her
She is a convener at Hahnemann's Centre of Excellence (HCE) for Offline/Online/Recorded video classes, OTS and Mock tests etc.

She is a convener at Hahnemann's Centre of Excellence (HCE)  and a fellow homoeopath who has been involved in a series of activities such as serving patients (COVID-19 duty), arranging for free homoeopathy health camps in remote areas of Odisha, inspiring freshers to achieve their goals with her well-researched articles (such as "How to prepare for AIAPGET…") and few more to name besides she performing all her domestic responsibilities with smile.

As a Homoeopathic practitioner, her valuable clinical advice to patients also telecasted on television channels.